Payit™ for you
Whether you're shopping online, getting a refund for your train ticket, or simply splitting the bill with friends, Payit offers a secure, simple and fast way to make and receive payments to the bank account of your choice.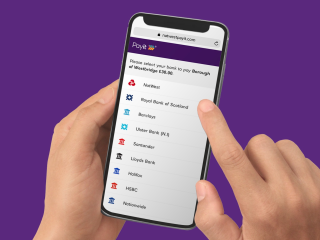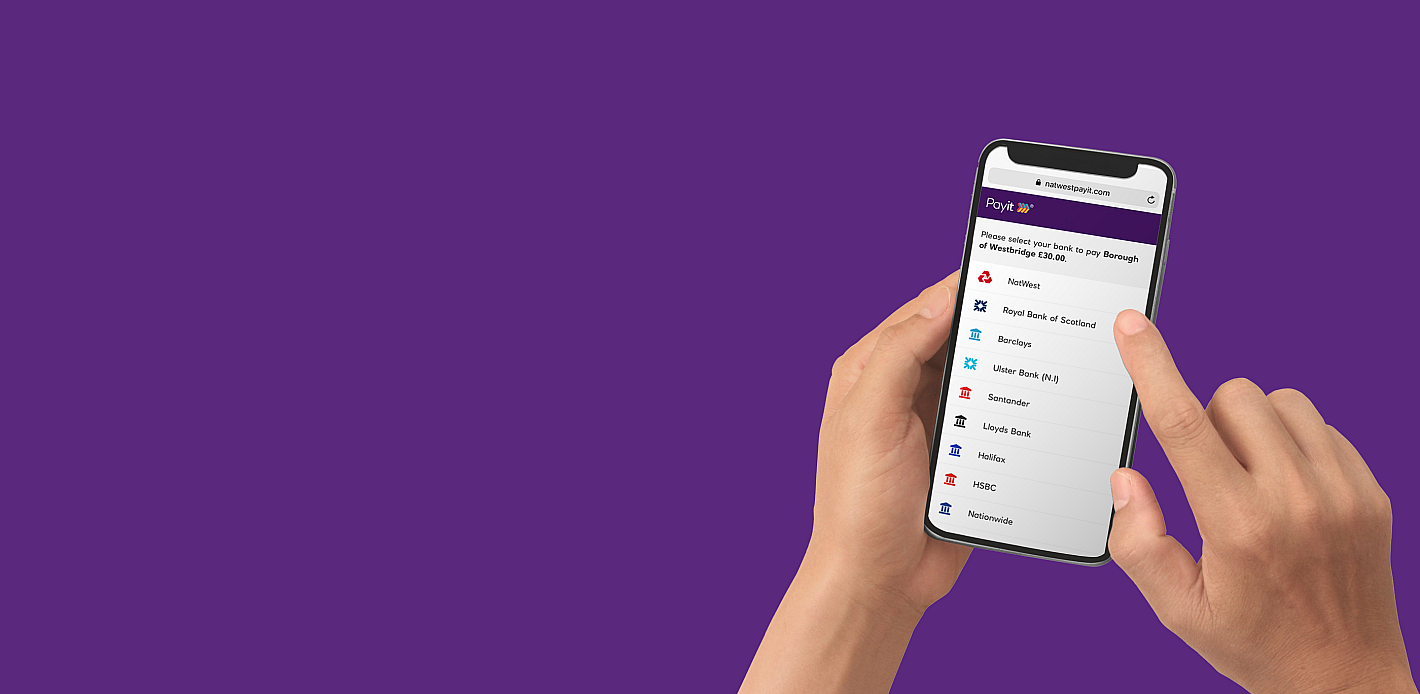 Secure – no card or bank details shared, reducing fraud risk
Simple – no bank details to type, just a few clicks
Fast – make a payment and receive refunds almost instantly*
A payment method you can trust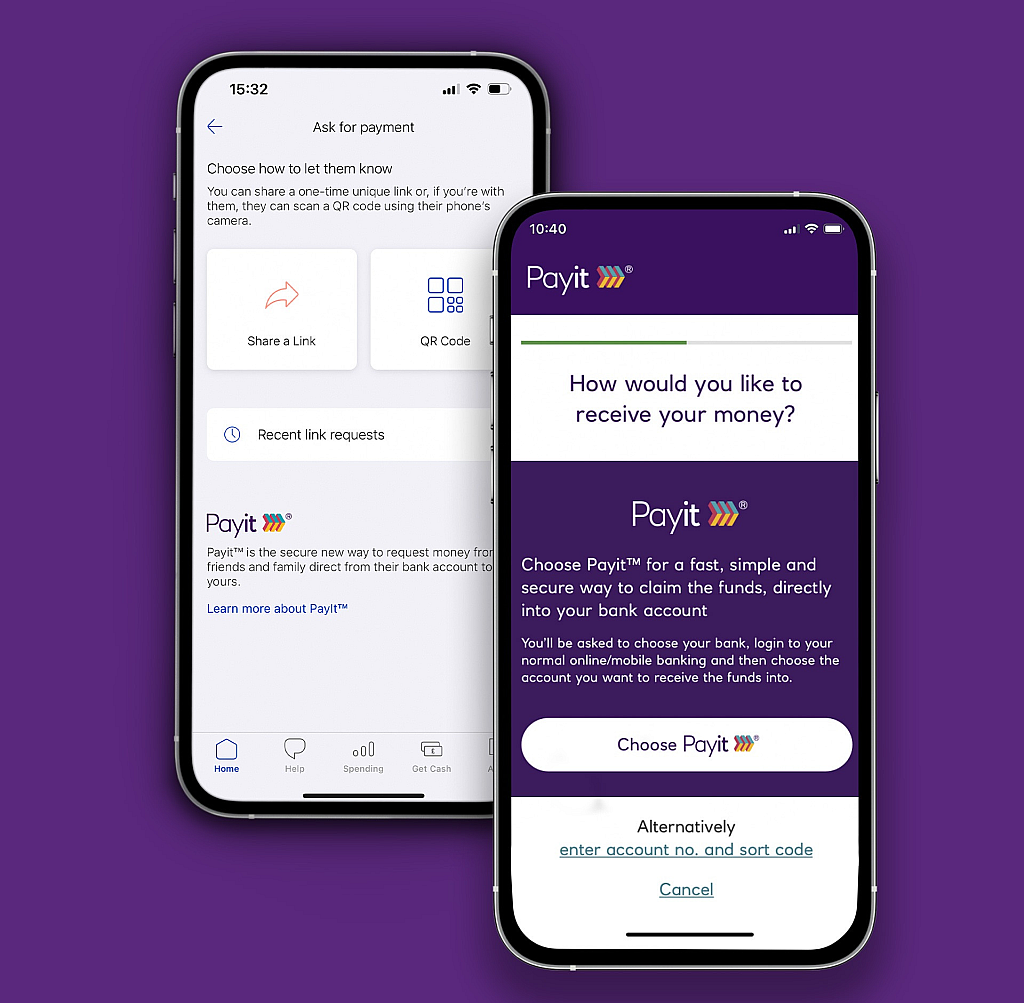 Making payments
Receiving payments
Request payments with Payit
Send and collect money from the NatWest app with Payit™
Send and request payments from anyone who uses mobile banking and has an eligible account with a participating UK bank (eligibility criteria and limits apply).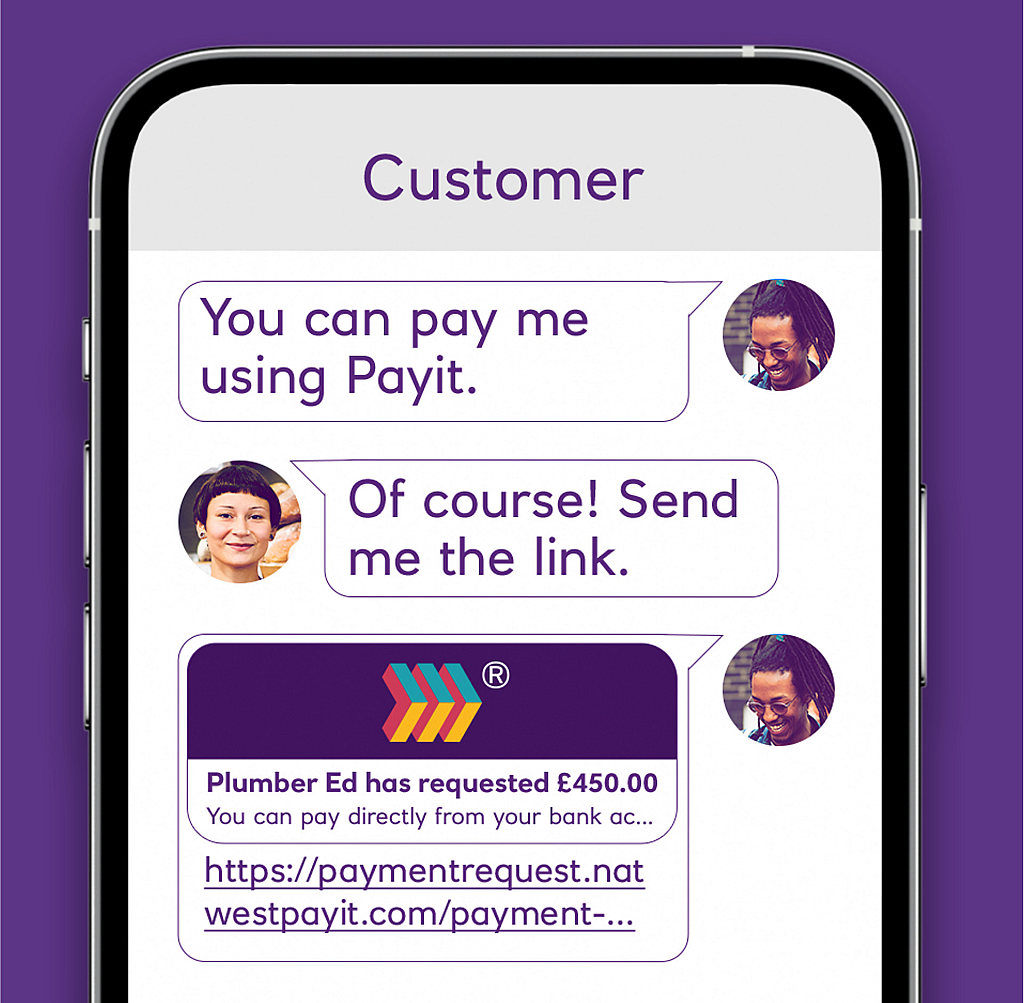 What is Payit?
Payit is a safe, simple and fast way to pay & get paid. No need to login, sign up or get card details. No passwords or authorisation codes. Just see all your bank account and account balances in one go. Then select the way you'd like to pay or get paid.
Do I need to be a NatWest customer to use Payit?
No. Payit is available to customers of all major UK banks. You do not have to be a NatWest customer to use Payit.
How much does it cost to use Payit?
Payit does not charge for you to pay or get paid with Payit.
Is there a limit on how much I can pay & get paid with Payit?
There is no limit on how much you can pay & get paid. However, there may be a limit on how much your Bank allows you to transact. This is set by the Bank and is not a limitation placed by Payit.
What benefits does Payit offer our customers?
Secure: No bank account details are shared, meaning nothing for fraudsters to get hold of
Simple: No need for cards or manual typing of card details, login or sign up – pay in just a couple of clicks
Fast: Payments settled in near real time*, resulting in speedy refunds and removing issues with funds being declined when you pay
Bank-grade security: Payit is backed by NatWest, but you can use Payit with every major UK banks
*Payit uses Faster Payments to clear and settle the payment, so funds will be received immediately, if not guaranteed within 2 hours.